Awards & Affiliations
We are members of the industry's leading organizations and our team has a number of notable awards for excellent safety and service.
Associated General Contractors of North Dakota (AGC of ND)
Founded in 1950 as a branch of the National AGC, the Associated General Contractors of North Dakota is the unified voice of the construction industry promoting quality, integrity, and commitment to completing projects successfully and safely.
Certificate of Commendation for Safety Excellence - 2020, 2019, 2018, 2017, 2016, 2015, 2014, 2010, 2007
First Place Safety Record - 2007
---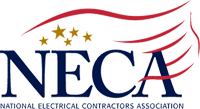 National Electrical Contractors Association (NECA)
NECA is a dynamic national organization serving the management interests of the entire electrical contracting industry since 1901. As the voice of the $160 billion electrical construction industry, NECA works to bring power, light, and communication technology to buildings and communities across the U.S.
District 7 Electrical Industry Award - 2009
District 7 Safety Excellence Award - 2009
District 7 Achievement in Safety Excellence-2019
District 7 Recognition of Achievement in Zero Injury-2019
---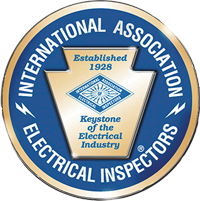 International Association of Electrical Inspectors (IAEI)
IAEI, as the keystone of the electrical industry, is a membership driven, non-profit association promoting electrical safety throughout the industry by providing premier education, certification of inspectors, advocacy, partnerships, and expert leadership in Electrical Codes and Standards development.
---

ELECTRI International
Established by the National Electrical Contractors Association in 1989, ELECTRI International works to help electrical contractors meet today's demands and tomorrow's challenges by funding, conducting, coordinating, and transforming research results into meaningful, useful educational and consulting programs.
---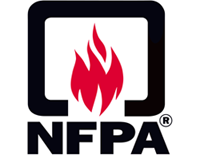 National Fire Protection Association (NFPA)
The National Fire Protection Association is a global nonprofit organization, established in 1896, devoted to eliminating death, injury, property, and economic loss due to fire, electrical, and related hazards. NFPA delivers information and knowledge through more than 300 consensus codes and standards, research, training, education, outreach and advocacy, and by partnering with others who share an interest in furthering our mission. NFPA membership totals more than 60,000 individuals around the world.
---

Better Business Bureau (BBB)
BBB maintains Business Reviews on more than 4.5 million businesses and rates them based on complaint histories, responsiveness to customers, licensing, legal and government action, and other factors. Only Accredited Businesses that meet the BBB Code of Business Practices are permitted to display the BBB logo in their marketing and place of business.
---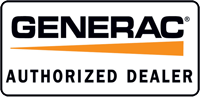 Generac Authorized Dealer
Rick Electric Inc. is proud to be a Generac Authorized Dealer with Select dealer status. Select dealer status is obtained by those members of Generac's dealer network who sell, install, service, and maintain Generac standby and portable generators. These dealers meet the associated requirements for qualified staff of factory-trained service technicians and carry an ample parts inventory.
---

Fargo Moorhead West Fargo Chamber of Commerce
The Fargo Moorhead West Fargo Chamber of Commerce is a bi-state, regional federation of over 2,100 private, public, and nonprofit member firms representing more than 109,000 people. The largest local chamber in North Dakota and Minnesota, The Chamber advocates for a strong metropolitan community and supports the interests of its members, which are located in Cass and Clay Counties and beyond.
---

Moorhead Business Association (MBA)
The Moorhead Business Association fosters growth of Moorhead business through advocacy, networking, and information. The MBA is committed to building a better place to conduct business by enhancing current business and by creating a community atmosphere, which helps encourage new business.